Distinctive contemporary pool villas blend modern, minimalist architecture with gracefully curved roofs and floor-to-ceiling windows for a light and airy look reminiscent of age-old Asian designs. Available in two floor plan models.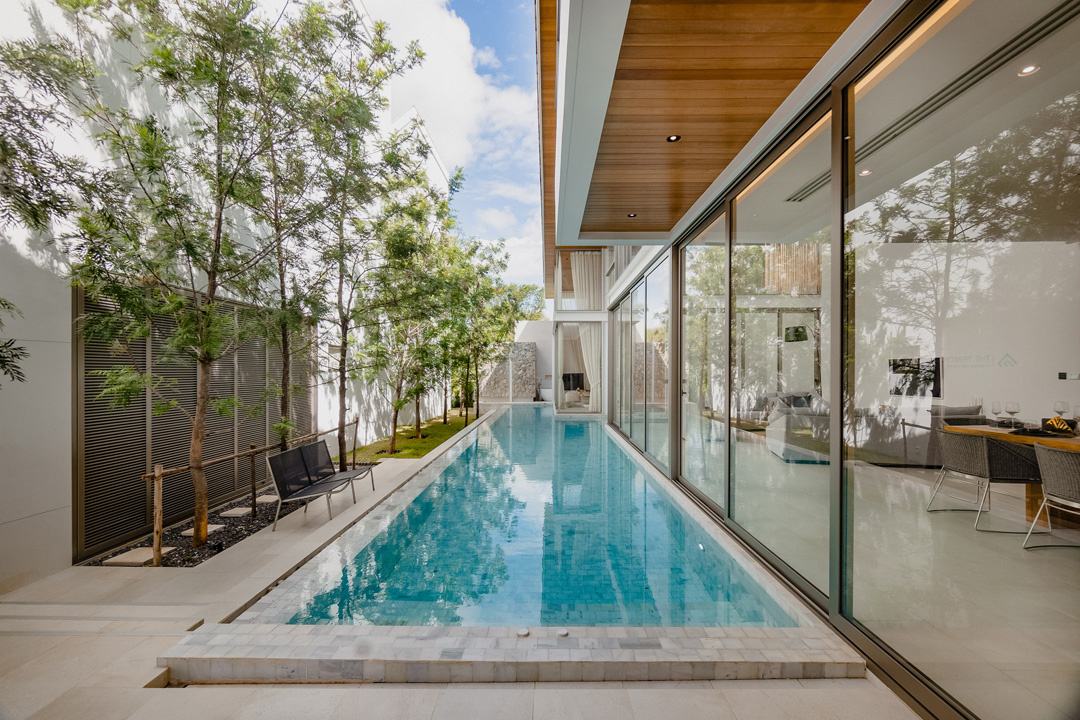 Concept Design
Ideal building orientation
Spacious living areas and walkways to common areas offer secluded privacy. The community is suitable for families looking for a uniquely designed pool villa with full-service facilities.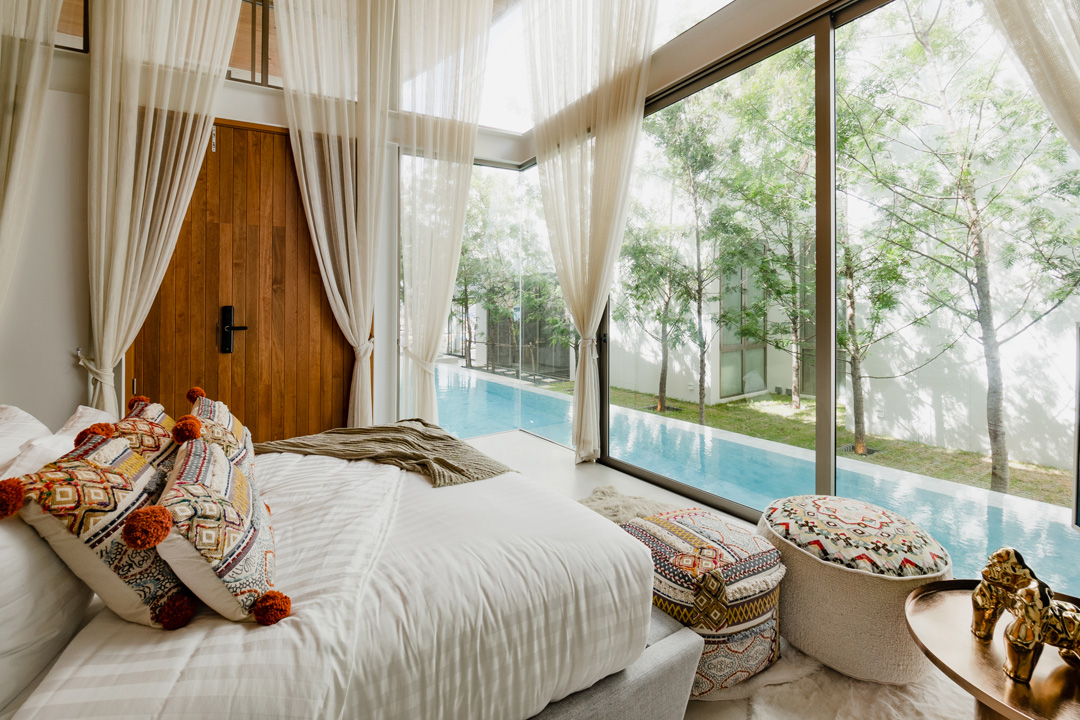 Concept Design
Natural surroundings
This Contemporary Thai style house incorporates traditional wisdom into its modern design. All aspects of the environment are taken into account, including air circulation, calmness and comfort. A lifestyle of real beauty and nature await you at The Trinity.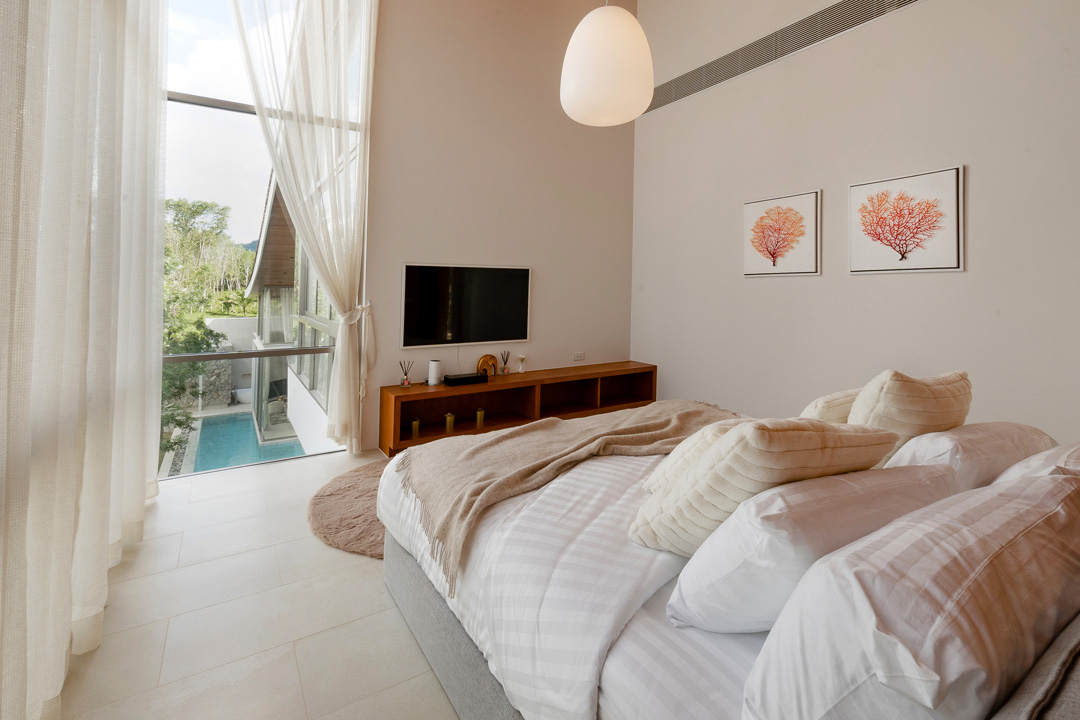 Quiet interaction of nature and architecture
Two-Storey house on a foundation of simplicity
Modern thai house adapts to the new era
With the warm elegance of wood
Andaman Asset Solution Co., Ltd.
Modern Contemporary Pool Villa
Type A: Approximately 390 Sq.M. of useable space
Type B: Approximately 490 Sq.M. of useable space
Type B Plus: Approximately 820 Sq.M. of useable space
Type A: 3 Bedrooms, 4 Bathrooms
Type B: 4 Bedrooms, 5 Bathrooms
Type B Plus: 7 Bedrooms, 9 Bathrooms